About FLY. at Goodyear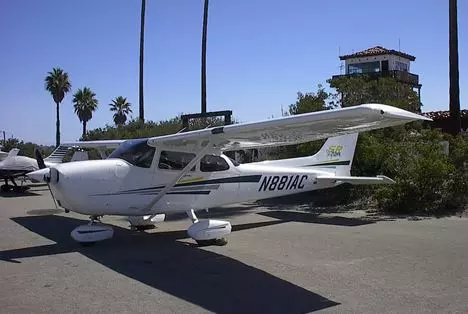 FLY. ,previously known as Buckeye Flight Experience, has been training pilots in the Phoenix valley for over nine years. In 2013 we moved to the Goodyear airport to be closer to our students and to provide a quality atmosphere for our students to learn. We offer training for those looking to learn to fly for fun or those wanting to pursue a career in aviation.
We train for the Private, Commercial, Flight Instructor certificates and Instrument rating. We have the highest quality instruction as well as aircraft rentals and the best aircraft rental & hire rates in the Phoenix valley.
Our Mission Statement
To train safe, competent pilots at a reasonable rate; to share the joy and challenge of aviation.
Our aircraft
We currently have 12 aircraft in our fleet. The mainstays are our 11 Cessna 172 single engine aircraft. These aircraft are great, well-respected training aircraft. We also have a Piper Seneca II if you want to complete your multi-engine training.
Our philosophy about flight training
We are a custom Flight School that works around your schedule. Please call to set up an appointment today. Or send us a message to get more information.
We understand that our duty to you is a four-fold thing. To train you:
to be safe pilot
to pass, and pass well
in a fun, relaxed environment
with care to you and your budget